EDS Summit 2019

May 7, 2019 - May 10, 2019
Las Vegas, Nevada
50th Anniversary ERA Conference - 2019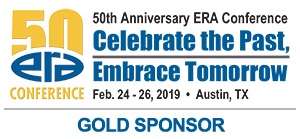 October 31 - November 1, 2018
Minneapolis Convention Center
1301 Second Avenue South
Minneapolis, MN 55403
Johnson Company In Booth 1731
Be at the forefront of medical device innovation.
Attend MD&M Minneapolis and find everything you need to design and develop the next generation of medical devices and equipment. Get immediate access to the products, supplies, materials, technologies, ideas, and suppliers required for every stage of the product development lifecycle.
May 31, 2018
Join us at Oak Ridge Country Club for 2018 Geek-a-Palooza Minneapolis
May 1st and 2nd, 2018
Join us at the University of St. Thomas in downtown Minneapolis for IoT fuse: workshops. These workshops feature tutorials on a variety of hardware, software and security platforms for the IoT engineer or developer. This is a must for those looking to expand their horizons into intelligent device, gateway and sensing capability as well as the fastest most secure ways to move date to the cloud.
April 12, 2018
2018 Iowa Tech Expo
Marriott located at 1200 Collins Road N.E., Cedar Rapids, Iowa
Johnson Company together with Arrow Electronics will be participating in the 2018 Iowa Tech Show. Join us for seminars and product information booths.